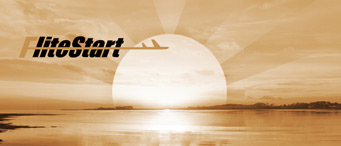 Platform information
Windows (Internet Explorer)
FliteStart is designed specifically to run on Internet Explorer (IE) for Windows. Best results are obtained with IE 6.x-8.x, although the program will also run on IE 5.x.
Macintosh
Macintosh and Linux users are not able to access all FliteStart features: multiple "drag and select" and "client info" are not available
OS X: Macintosh OS X supports three browsers that run FliteStart. Most successful is "FireFox," available free on the web from Mozilla.com. The second is "Safari," software developed by Apple and standardly packaged with OS X. The third is Netscape's Netscape 7.2, also free. None will run on operating systems earlier than OS X.
OS 9.xx: Netscape 7.0 runs FliteStart on machines using OS 9.x. This browser is available free from Netscape Archives. Be sure to download the "Mac Power PC" version.
Internet Explorer (Microsoft): The most recent Internet Explorer for the Mac, Version 5.x, does not support the technology on which FliteStart is built. Microsoft has announced they plan no further development of their Mac browser.
Linux
The Mozilla 1.7 browser runs FliteStart on Linux. The Macintosh restrictions noted above apply.