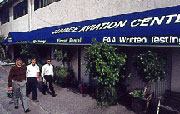 Flight Academy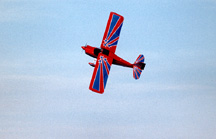 Aerobatics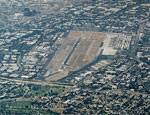 John Wayne Airport
JEFFREY CHENG SCHOLARSHIP
Sunrise Aviation is pleased to announce the inauguration of a new One Thousand Dollar ($1000.00) flight training scholarship program. Two scholarships will be awarded annually, the first in March and the second in September. The semi-annual awards are intended to further the education of certificated pilots wishing to advance in aviation.
Please contact Sunrise Dispatch for application forms by email or telephone at 800 717-4200.
Applicant Requirements
Sport pilot or above.
Current or past Sunrise student.
A essay submitted to Sunrise management with the following content:

The purpose for which the scholarship funds will be used.
A schedule of planned training attendance.
Provisions for course completion in the event the scholarship funds are insufficient to cover payment for the proposed training course(s).

All information that will assist the Scholarship Board in making their selection.

Submission of three personal recommendations from individuals selected from each of the categories listed below.

A pilot with five years or more flight experience.
A current or past employer (students may substitute a current or past teacher).
A Certificated Flight Instructor.
Scholarship Rules
The scholarship funds can be used only for the purchase of training and flight time in a Sunrise training course.
The winner must enroll or be enrolled in a Sunrise training course to receive funding.
If the enrolled flight training course is completed before the scholarship funds have been exhausted, the balance will be applied only to a subsequent Sunrise training course.
The scholarship will be made in the form of credits applied to the student's scholarship flight account at Sunrise.
---
Sunrise Aviation
John Wayne Airport
19531 Campus Drive, Suite 7
Santa Ana, California 92707 USA
Voice (800) 717-4200 • (949)-852-8850
Fax (949) 852-1401
© Copyright 2009, Sunrise Aviation. All rights reserved.
Search the site:
Instructors
Computer Testing
Student Loans
Contact Info
Location / Directions / Maps
Out-of-State- Students
Visitors from Abroad
FAQ
Gallery
Links
FaceBook Group Page
Library / Articles